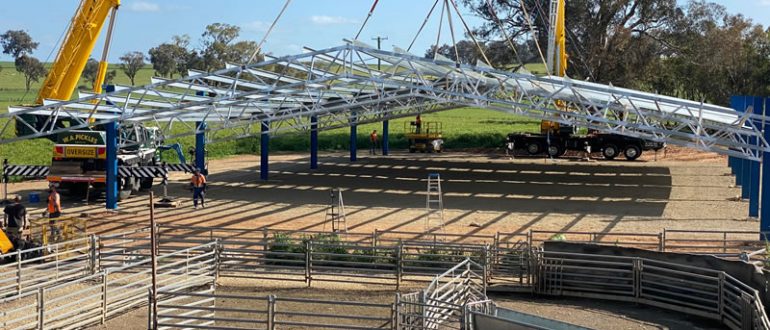 It's been a massive week at Aberdeen Poll Dorset and Hovell Stud, gearing up for our combined 2020 annual ram sale.  The facilities are well underway, and you can see how well the developments are coming along at the stud's new home.
We're looking forward to seeing everybody at the sale – 6th October 2020, "Oak Hill" 1517 Howlong Rd, Burrumbuttock, NSW 2642.
The sale starts at 1:00pm, inspections from 11:00am and a light lunch will be provided.  You can contact us through our contacts page or call Rod on 0428 250 725.
You can download a copy of our 2020 Elite Rams flyer.(1.2Mb) or download a copy of our full 2020 Ram Sale Catalogue.(4.3Mb)
We'd love to see you there, but if you can't make it to the sale, the rams will also be sold through Elite Livestock Auctions.  Click here for the live online sale.